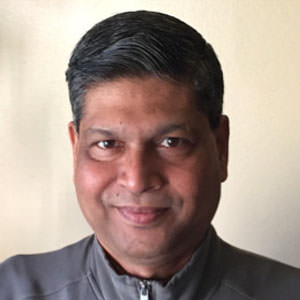 James Joseph is a Vice President at HTC Global services, a Global IT services firm based in Troy Michigan. He has served in senior leadership positions in multiple corporations and has spent much of his time as a catalyst
for organizational change. He is passionate about Leadership Development and believes that every person can be a transformational leader irrespective of title and position.
As a Heartfulness meditator and trainer for over 25 years, he has conducted hundreds of workshops in corporate settings, public institutions as well as healthcare organizations. He was a lead organizer for several large
Heartfulness Meditation conferences in North America in 2016.
A lifelong student of Energy Medicine, James has developed a deep understanding of the impact of emotions in daily life at home and at work. He uses scientifically validated energy techniques to help individuals and groups to manage their emotions and develop emotional resilience, which is the foundation for transformational leadership.
James lives in Farmington Hills, Michigan with his wife and two sons. He has a daughter who lives in Raleigh NC.
---
Magazines
A monthly magazine in which we explore everything from self-development and health, relationships with family and friends, how to thrive in the workplace, to living in tune with nature. We also bring you inspiration from the lives of people who have made a difference to humanity over the ages.