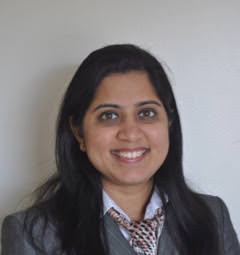 Marshneil is a Heartfulness meditation practitioner, mother, wife, daughter and physician. She completed medical school training in India and residency training at University of Texas, Houston. She is board certified in Pediatrics and has been practicing for the past 5 years. Her past positions include Clinical Assistant Professor at UTMB, Galveston and Tulane University, New Orleans. At present, she is working with Southern California Permanente Medical group (Kaiser Permanente) since May 2016. As a pediatrician she focuses on preventive care and is a firm believer in the fact that children with healthy hearts, minds and bodies today will grow into thriving, balanced and conscientious adults tomorrow.
At home, her 2-year-old daughter and a golden retriever keep both her and her husband active. She is grateful for Heartfulness meditation, which she has been practicing for 8 years, and feels that it continues to enrich every aspect of her life.
---
Magazines
A monthly magazine in which we explore everything from self-development and health, relationships with family and friends, how to thrive in the workplace, to living in tune with nature. We also bring you inspiration from the lives of people who have made a difference to humanity over the ages.