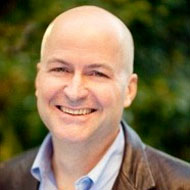 Dr. Maurice Werness, N.D. is a renowned expert in longevity hotspots and the world's healthiest people. He provides a blueprint for clients to create health in their lives using the healing attributes of natural medicine.
Dr. Werness served as President of the Institute for Natural Medicine and co-authored four books on The Natural Way of Healing. Today he lives with his wife and son in Durham, NC. He travels across the country doing public speaking engagements on the topic of healing with natural medicine. 
Dr. Werness is a Heartfulness trainer and practitioner.
---
Magazines
A monthly magazine in which we explore everything from self-development and health, relationships with family and friends, how to thrive in the workplace, to living in tune with nature. We also bring you inspiration from the lives of people who have made a difference to humanity over the ages.