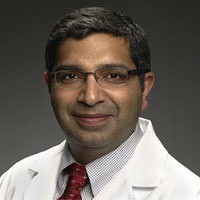 Dr. Malik is board-certified in Internal Medicine, Pulmonary Medicine, Critical Care Medicine and Sleep Medicine. He is in private practice in New Jersey, and provides inpatient care at a leading hospital, including adult critical care, for persons with multiple chronic conditions, and pulmonary consultation for patients with lung ailments. He has a busy outpatient practice which involves Pulmonary and Sleep Medicine.
Dr. Malik earned his graduate degree (M.B.B.S) from Delhi University. He completed his residency in Internal Medicine and obtained fellowships in Pulmonary & Critical Care Medicine at SUNY Downstate Medical Center, Brooklyn NY. Dr. Malik obtained additional fellowship in Sleep Medicine at Temple University, Philadelphia PA. He is a fellow of American College of Chest Physicians (ACCP). He served as Medical director of Sleep labs at Virtua Memorial Hospital and Kennedy Health Systems.
Dr. Malik provides comprehensive care for a wide range of pulmonary and sleep conditions with special interest in chronic obstructive pulmonary disease (COPD), pulmonary hypertension, and complex sleep disorders.
Dr. Malik is a spiritual trainer for Heartfulness Institute. He has been practicing meditation under this system for nearly 20 years and as a token of gratitude would like to share it with the community.
---
Magazines
A monthly magazine in which we explore everything from self-development and health, relationships with family and friends, how to thrive in the workplace, to living in tune with nature. We also bring you inspiration from the lives of people who have made a difference to humanity over the ages.